Cannabis Industry Journal
January 4, 2018
By; Kathy Knutson, Ph.D.
Click here to link to the original article at CannabisIndustryJournal.com
I have been studying microorganisms for over 35 years, and the elusive critters still fascinate me! Here in Microbiology 101, I write about the foundation of knowledge on which all microbiologists build. You may have a general interest in microbiology or have concerns in your operation. By understanding microbiology, you understand the diversity of microorganisms, their source, control of microorganisms and their importance.
Part 1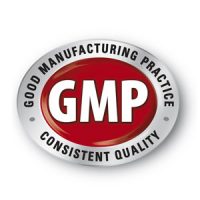 The term microbiology covers every living being we cannot see with the naked eye. The smallest microbe is a virus. Next in size are the bacteria, then yeast and mold cells, and the largest microbes are the protozoans. The tiny structure of a virus may be important in the plant pathology of cannabis, but will not grow in concentrates or infused products. A virus is not living, until it storms the gate of a living cell and overtakes the functions within the cell. Viruses are the number one cause of foodborne illness, with the number one virus called Norovirus. Think stomach flu. Think illness on cruise ships. Viruses are a food service problem and can be prevented by requiring employees to report sickness, have good personal hygiene including good hand washing, and, as appropriate, wear gloves. Following Good Manufacturing Practices (GMPs) is critical in preventing the transfer of viruses to a product where the consumer can be infected.
The petri dishes show sterilization effects of negative air ionization on a chamber aerosolized with Salmonella enteritidis. The left sample is untreated; the right, treated. Photo courtesy of USDA ARS & Ken Hammond
The largest microbial cell is the protozoan. They are of concern in natural water sources, but like viruses, will not grow in cannabis products. Control water quality through GMPs, and you control protozoans. Viruses and protozoans will not be further discussed here. Bacteria, yeast and mold are the focus of further discussion. As a food microbiologist, my typical application of this information is in the manufacturing of food. Because Microbiology 101 is a general article on microbiology, you can apply the information to growing, harvesting, drying, manufacture of infused products and dispensing.
It is not possible to have sterile products. Even the canning process of high temperature for an extended time allows the survival of resistant bacterial spores. Astronauts take dehydrated food into space, and soldiers receive MREs; both still contain microbes. Sterility is never the goal. So, what is normal? Even with the highest standards, it is normal to have microbes in your products. Your goal is to eliminate illness-causing microorganisms, i.e. pathogens. Along the way, you will decrease spoilage microbes too, making a product with higher quality.
Petri dish containing the fungus Aspergillus flavus. It produces carcinogenic aflatoxins, which can contaminate foods and cause an invasive fungal disease. Photo courtesy of USDA ARS & Peggy Greb.
Yeast and mold were discussed on CIJ in a previous article, Total Yeast & Mold Count: What Cultivators & Business Owners Need to Know. Fuzzy mold seen on the top of food left in the refrigerator too long is a quality issue, not a safety issue. Mold growth is a problem on damaged cannabis plants or cuttings and may produce mycotoxin, a toxic chemical hazard. Following Good Agricultural Practices (GAPs) will control mold growth. Once the plant is properly dried, mold will not grow and produce toxin. Proper growing, handling and drying prevents mycotoxins. Like mold, growth of yeast is a quality issue, not a safety issue. As yeast grow, they produce acid, alcohol and carbon dioxide gas. While these fermentation products are unwanted, they are not injurious. I am aware that some states require cannabis-infused products to be alcohol-free, but that is not a safety issue discussed here.
What are the sources of microorganisms?
People. Employees who harvest cannabis may transfer microorganisms to the plant. Later, employees may be the source of microbes at the steps of trimming, drying, transfer or portioning, extract processing, infused product manufacture and packaging.
Click here to continue reading the full article at CannabisIndustryJournal.com