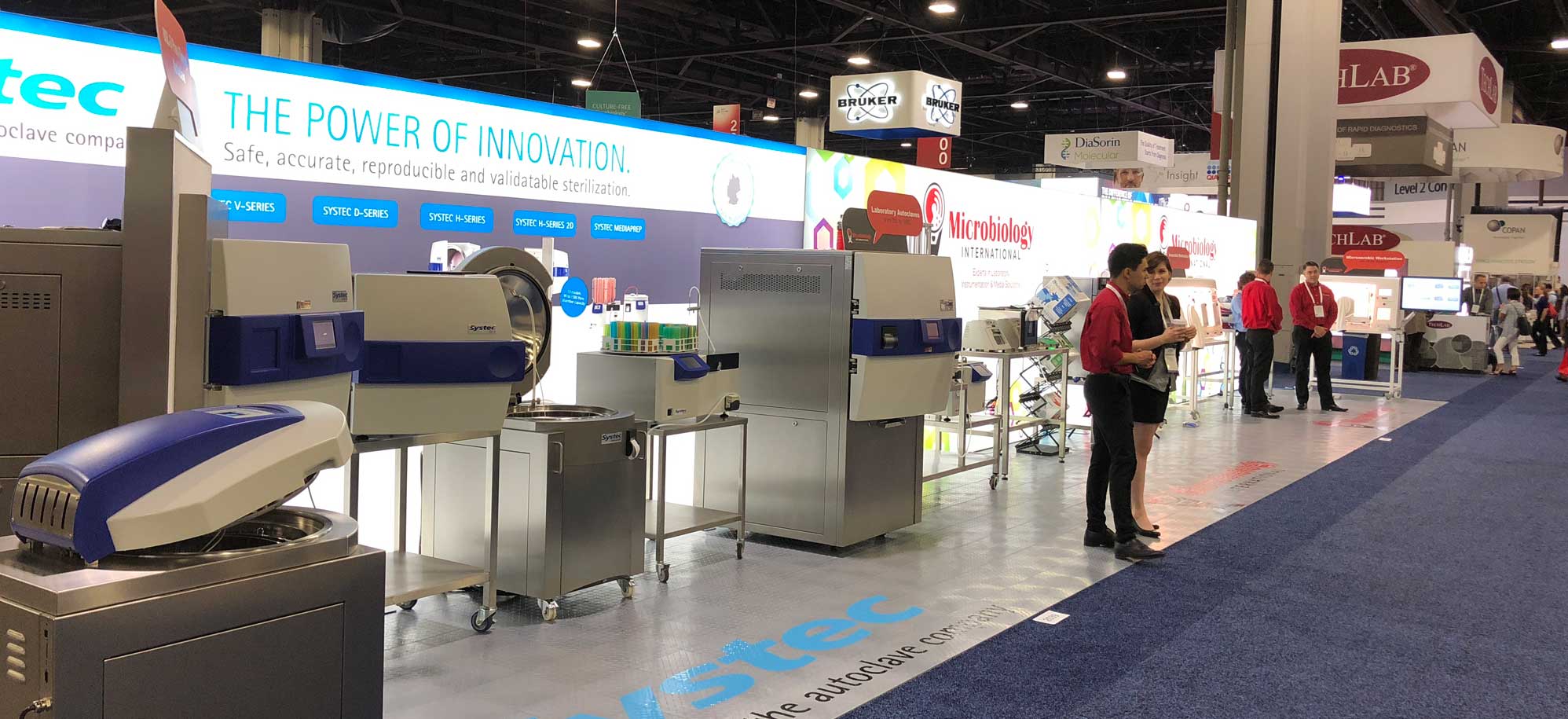 Microbiology International was formed in 1997 to provide the best microbiology automation from around the world to the modern laboratory. Our equipment quickly automates tedious, manual lab processes and when combined with our ability to provide customized culture media products, and pathogen ID kits, we are able to make your laboratory as efficient as possible. In short, we offer our clients the total lab solution.
We specialize in laboratory equipment such as autoclaves, colony counters, peristaltic pumps, anaerobic chambers, spiral platers, serial diluters, incubators, gravimetric diluters, plate pourers, media preparators and lab blenders. Our pathogen ID products include biochemical ID kits, latex agglutination kits, surface swabs and chromogenic media. Our EZ-Media line includes prepared plates, dehydrated culture media, and custom products. All of our prepared media is made in-house at our facility in Frederick, MD.
We offer custom label options, including printing directly on the side of the Petri dish, single batch lots, long shelf-life and custom formulations. In any effort to improve the efficiency and use of sterile broths and buffers, we launched our line of MediaBox™ sterile liquids. MediaBox is manufactured by Microbiology International and is a cost-effective, easy to use, solution for any laboratory requiring liquid culture media on demand. MediaBox provides fresh, sterile media in an easy-to-handle, stackable storage box with an internal bladder. Our mission, in combination with our commitment to superior technical support and customer service, enables us to supply systems that increase laboratory productivity, save money and improve the quality and consistency of data generated.
Microbiology International is headquartered in Frederick, MD with sales personnel located in all regions of the U.S. For more information contact us at 800-EZMICRO (800-396-4276) or Email Us