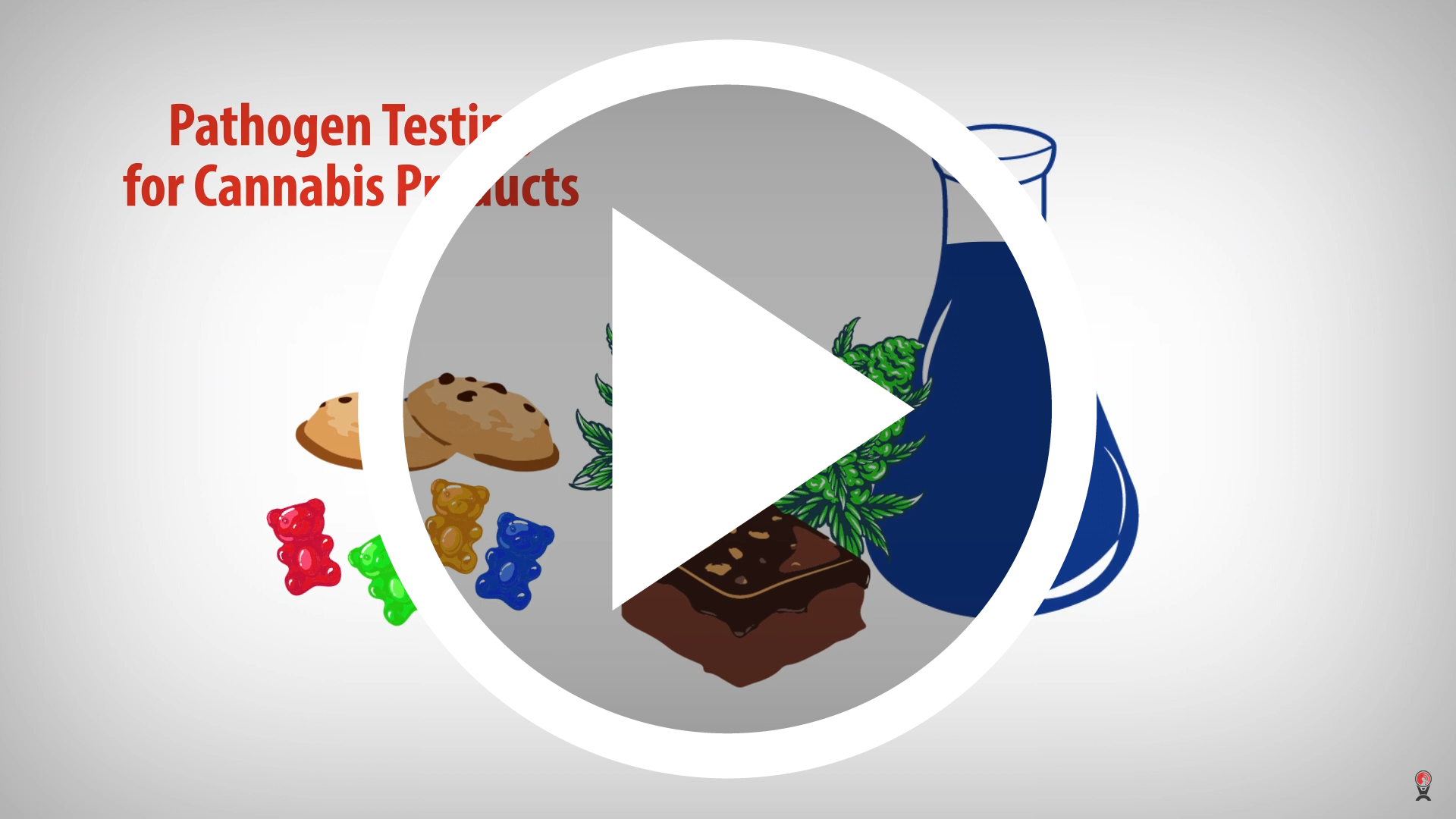 Cannabis Testing Information
Cannabis samples are typically received in the testing laboratory as the flower, topical emulsions & concentrated oils, or edible preparations.
Weighing and Diluting
---
Sample Blending
---
Artificial Contamination
10 samples spiked with atypical serogroup
10 samples spiked with high CFU
10 samples spiked with 0.5 CFU (theoretically)
10 samples as a negative control group
---
Enrichment and Incubation
---
Isolation
After enrichment and incubation, any viable bacteria recovered are plated and isolated on selective agar plates.
Chromogenic Agar Plates: EZ-CHROM chromogenic media is ideal for the outgrowth and identification of specific pathogens from these enrichment broth samples. Auditors prefer validation methods that are considering typical and atypical species of main focus bacteria including Salmonella serogroups and E.coli serogroups, with a special focus on STEC. Test for at least two serogroups. Plates are incubated for 24 hours.
EZ CHROM types: EZ-CHROM E. coli O157, EZ-CHROM Salmonella Plus, EZ-CHROM STEC
---
Enumeration
Plates can be counted manually (not recommended) or for more accuracy, consistency, and time-savings, an automated colony counter can be used.
Colony Counters: ProtoCOL 3, Protos 3, aCOLyte 3 HD
---
Confirmation