The WASP 2 spiral plater boasts a host of innovative features ensuring it is still the most widely used spiral plater. It eliminates the need for serial dilutions, offers a reduction in cost per test and standardizes counting methods. The WASP2 spiral plater makes spiral plating easy.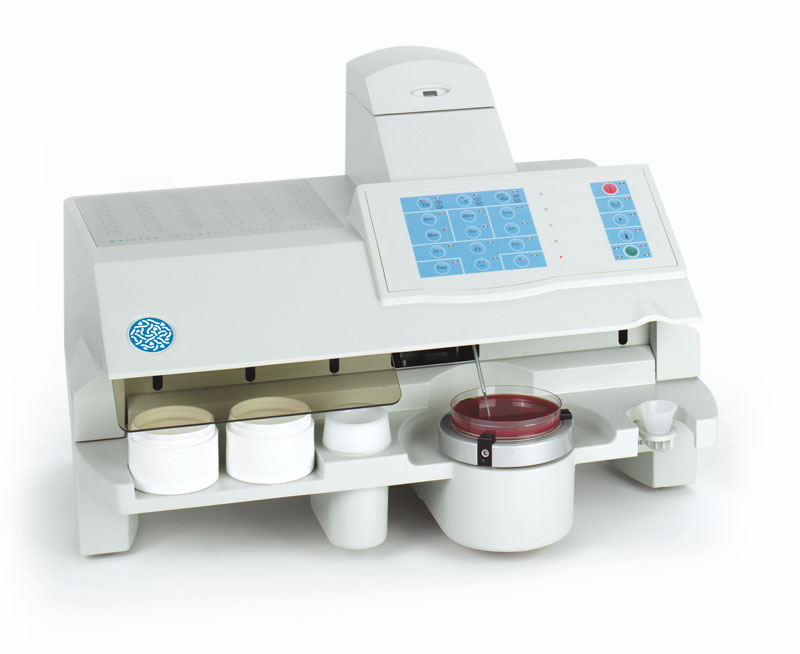 Fully microprocessor controlled and allowing depositions onto 10cm and 15cm plates in logarithmic volumes of 50ul,100ul and 200ul and a linear deposition of up to 400ul. The stylus arm dispenses liquid sample either uniformly across the plate or as a continuously decreasing volume, equivalent to a thousand-fold dilution. The unique stylus geometry and volume allows deposition on plates of varying agar height and up to eight consecutive depositions from one sample draw without the need to wash or collect more sample.
One feature unique to WASP 2 is its ability to load sample, inoculate a plate and then clean the stylus with only one keystroke. WASP 2 has an automatic cleaning cycle, with provision for both sterile water and a self-leveling bleach reservoir system. The automatic wash cycle uses a large, 500ml disinfectant reservoir, as well as autoclaveable 100ml containers for sterile water. This eliminates contamination problems associated with using a large, replenishable reservoir. Automation of the cleaning cycle gives the operator time to remove the inoculated plate and prepare for the next sample, thus streamlining operation.
To ensure less-experienced users can operate the instrument with minimal risk of inaccurate results, the user-selectable parameters can be chosen and then locked. All controls are accessed via a full-color, purpose-designed membrane keypad.
The WASP 2 is used in conjunction with the Vacuum Source, which is necessary for drawing liquids through the system. The unit will inoculate the plate at fastest speed possible without centrifugal force causing the sample to be pushed to the outside of the plate. There is no set-up procedure, simply "plug and play." There is easy access to all serviceable parts.
Key Benefits
Use without any consumables ensuring minimal running costs.
A single keystroke operation loads the sample, inoculates a plate and cleans the stylus to optimise sample throughput speed.
It can dispense volumes from 10 µl to 400 µl providing immense flexibility and repeatability.
8 x 50 µl plates can be prepared in Syringe Mode in 2 minutes 35 seconds.
Optional 15cm turntable to enable the use of 15cm plates.
Optional self-centering, adjustable turntable – allows 9cm plates from different manufacturers to be used without manual adjustment.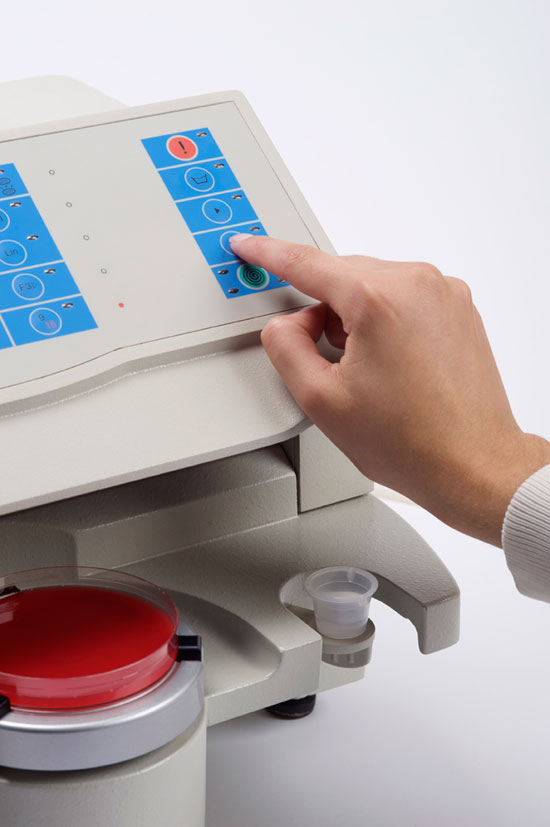 ---
Specs
WASP 2 Specifications
Petri Dish
10cm or 15cm
Sample Volume Dispensed
18ul - 400ul
Deposition Modes
Logarithmic and uniform
Countable Range Without Dilution
30 to 4 x 105 cfu/ml
Vacuum
External Source
Dimensions in mm (W x H x D)
530 x 410 x 360
Weight in kg/lbs
17.5/38
Power Supply
110 V, 50-60 Hz
External Vacuum Source
Automatic electronic vacuum control
programmable from 0 to 20" Hg
Waste flask
1 liter, autoclaveable
Dimensions in mm (W x H x D)
205 x 200 x 255
Weight in kg/lbs
2.3/5.1
Power Supply
110 V or 220 V, 50-60 Hz
---
Options
VS 602
The controlled Vacuum Source 602 offers the flexibility and performance to suit a range of laboratory applications anywhere in the world. The unit is robust and simple to operate, incorporating advanced technical features for improved control.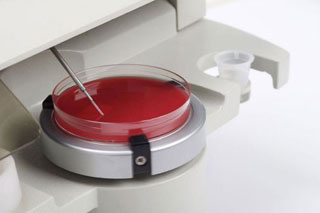 15cm Plate Option
15cm turntable accommodates 15cm plates for use with the WASP 2 spiral plater. The 10cm turntable is removed and replaced with the 15cm turntable without the use of tools.