Gravimetric dilutors for solid samples
EZ-Flow gravimetric diluters enable the automatic dilution of the sample with perfect reliability. No weighing the sample, no manually adding diluent. Simply place the sample on the EZ-Flow and start the dilution. The appropriate quantity of diluent is added in a matter of seconds. EZ-Flow connects directly to MediaBox™ sterile liquids or to MediaPrep™ automated media sterilizers for a completely closed system.
Key Features
Ultra low profile: Only 30 cm ! Perfect for a laminar flow
GeckoGrip System: holds the bag in all conditions
Light Code: intuitive indicator of the status
Removable DripTray: Easy cleanup
Distribution and weighing functions in one system
Superior quality Watson Marlow® pumps
Traceability: Printer / Monitoring software (data export to ExcelTM, Open OfficeTM, CSV file, printer)
In compliance with ISO 7218, ISO 6887-1 and FDA BAM standards
Specs
Weight: 10.5kg
Dimensions (w x d x h): 31 x 41.5 x 40 cm
Weighing accuracy: 0 g to 100 g: ± 0.05 g / 100 g to 3000 g: ± 0.1%
Download Brochure
Ultra low profile
The EZ-Flow have the lowest bag opening on the market, less than 30 cm!
This allows a better comfort and ergonomics, especially when you use the DiluFlow in a biosafety cabinet.
GeckoGrip system
We added a robotic arm so you can drop the sample safely and easily while saving time.
The movement is simple and swift, and in case you had any doubts about its reliability, we tested it for more than 1 million cycles.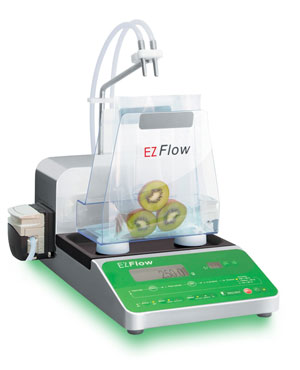 LightCode
An intuitive indicator of the status of the EZ-Flow. The degree of accuracy of the finished dilution is displayed: green > 98 %, orange > 95 % or red < 95 %. It will also turn blue if the balance is not stable, thus telling you to wait for stabilization.
DripTray
In case culture media is spilt on the unit, the new patented DripTray can be removed to be rinsed, avoiding a tedious cleaning of the unit.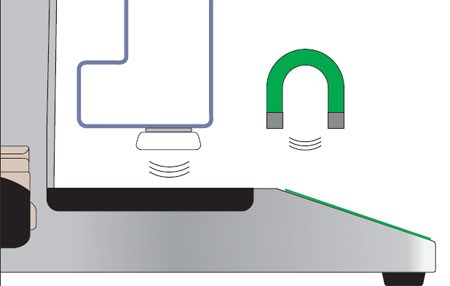 Magnetic BagOpen
The 2 points magnetic attachment of the BagOpen® guarantee a stable platform for better measuring accuracy, and provide a natural protection of the weight sensor when removing the bag.
Compare EZ-Flow models
EZ-Flow
EZ-Flow Pro
EZ-Flow Elite 5 kg
EZ-Flow Elite 1 kg
Can accommodate 1 or 2 pumps
BagOpen height < 30 cm
Patented removable DripTray
BagOpen with GeckoGrip
Magnetic stand for BagOpen
LightCode: color status LED
Compatible with Booster kit
304L stainless steel body
Stainless casting
electromechanical core
Robotic arm
Compatible with Jumbo kit
Protection for tubing nozzle
Up to 6 pumps
Patented Multi-Dispensing mode
32 editable programs
Bidirectional connectivity
Dilution 1 g at 1/10